New 1 Hour Individual Lessons as Standard on our Residential Course with the Option of Just 1 Lesson a Day
We're looking forward to getting back to helping people enjoy the water.
This long period of no lessons owing to the coronavirus pandemic has given us the chance to have a good think about what we're offering, to people who come to Wales to work with us.
We haven't changed the way we organise our lessons since we began our residential course in 2002. But over those 18 years we've become increasingly clear that the real health benefits of swimming come from just being in water, enjoying its support and the freedom of movement which follows from this. Exercise benefits, from swimming strokes, are lower on our list. In a sense there is nothing to learn, just lots of stuff to let go of, though for many people this is counter-intuitive in water.
While we like to be generous with our time, we are sometimes conscious, with back to back 45 minute lessons, that we're rushing one person out of the water and the next one in. So, for a more relaxed experience, we've decided to try something new.
We're going to increase the time of our individual lessons to 1 hour.
Following our normal pattern, there'll be an hour with Cheryl in the morning and an hour with Ian in the afternoon.
But if two hours' tuition a day sounds too much, you can choose to have just one hour a day, with either Ian or Cheryl, who will work within our specialisms.
If you're an anxious non-swimmer, Ian will help you to overcome your fear and trust the water to support you, with hands on Alexander Technique work. If you can't put your face in the water, this is the course for you.
And if you're a less fearful beginner or improver, Cheryl will show you how to move through the water with more confidence and style.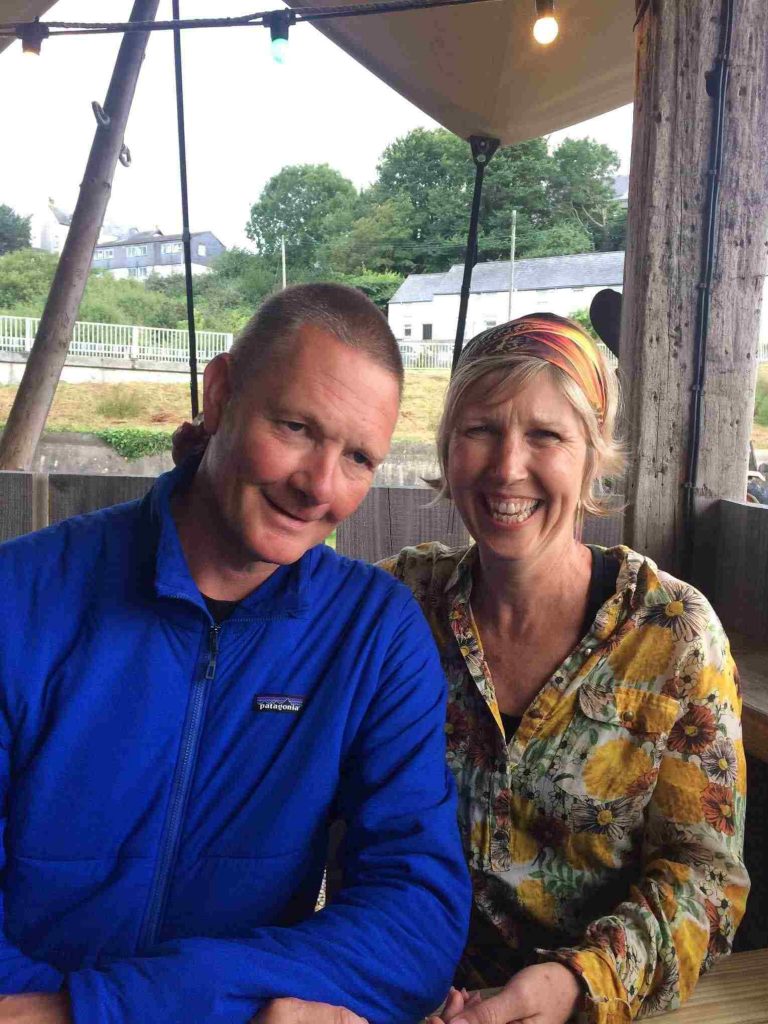 See Meet the Teachers for more information on Ian and Cheryl.
The rest of the day will be your own, to practise in the pool and enjoy the Pembrokeshire coast.
These 1 hour individual lessons are for new courses booked from May 1st 2020. See here for prices and drop Ian an email if you need to discuss what's best for you.