About Ian Cross
"Ian, Thank you so much (to you both) for the last four days. I am not going to sugar coat it – it was one of the hardest challenges of my life….I think there is a powerful hypnotic quality to the way you express your instructions and your philosophy which will stay with me. It's the perfect counter point to Cheryl's method. You are a great double act." Christena, London, 2015
Ian has over 25 years' experience teaching individuals to swim.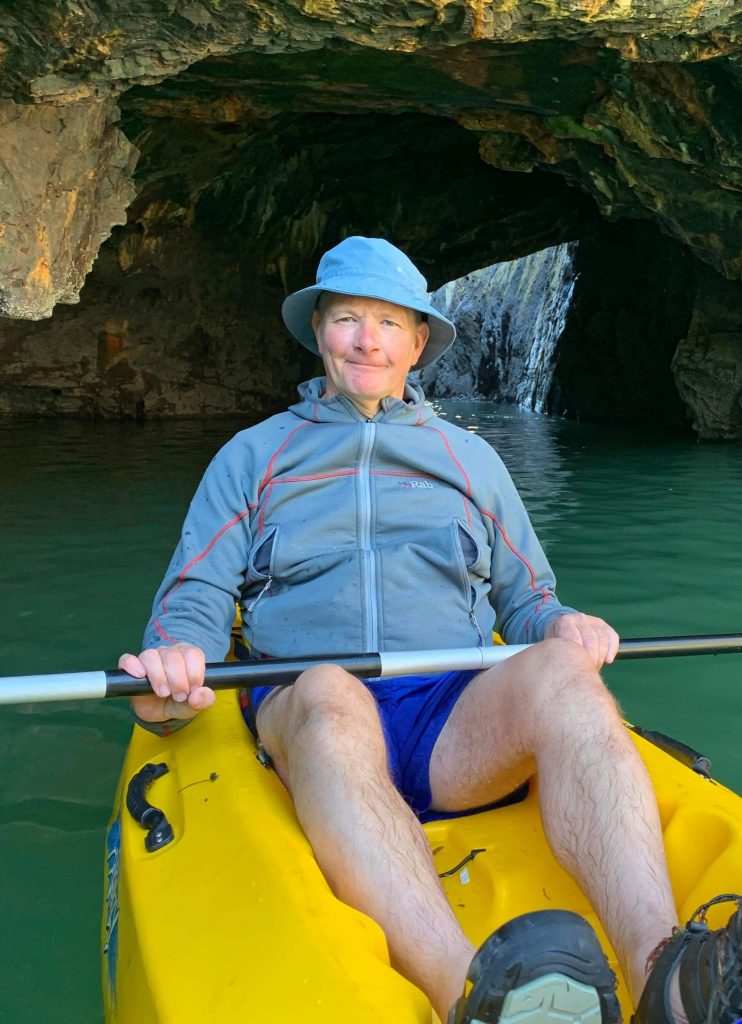 Ian believes that learning to swim shouldn't be a struggle because confidence in the water is gained by doing less. People who are nervous in water need to be shown how to think differently; to learn to trust it to support them and to enjoy the process, of learning and of moving through it.
Trying too hard to swim, especially using conventional strokes, is stressful. Being in the water can help you to relax and it's helpful if this, instead of getting from A to B, is the aim of your swimming lessons.
While very comfortable in water, Ian has no personal interest these days in swimming for fitness, or covering great distances. The real benefits of swimming have nothing to do with measuring distances/ times/ fitness gains, or seeing the water as any kind of obstacle to overcome.  Instead, we can allow it to support us, to help us undo tension, breathe and move.
Ian uses hands on guidance to teach. Being in the pool with you allows him to demonstrate and explain movements to help you understand them.  He wrote Swimming Without Stress: Lessons For Land Lovers in 2005 (it's now available on Amazon Kindle, easy to read on devices). He produces regular short articles for the blog on this website, sharing his thoughts on the teaching and learning of swimming and the Alexander Technique.
In his younger days, Ian did a language degree at the School of Oriental and African Studies, London, taught English in Tokyo and spent six years working as a Careers Adviser in schools, colleges and a young offenders' institution. He set up Swimming Without Stress in Oxfordshire in 1996 and gave up his day job in 1998 to train with swimming and Alexander Technique pioneer Steven Shaw. He continued teaching in Oxfordshire until 2003, before setting up the residential course in Wales.
Ian is a qualified teacher of the Alexander Technique. He completed his three year full time STAT registered training course with Stephen Cooper in Oxford in 2002.
Ian's been married to Cheryl since 1991. They have four grown up children, three grandchildren and two dogs.
Visit our blog for Ian's thoughts about swimming, learning and teaching, using the Alexander Technique.
Have a look at our YouTube channel for videos of Ian working in the water, on himself and with others.
The video below shows Ian swimming in 2017.
See feedback from people who've enjoyed our residential course.