We have exclusive use of the pool at Clydey for your lessons, which makes a big difference to your learning experience – privacy, peace and quiet.
In the perfect setting of quality holiday cottages near the West Wales coast you can refresh yourself between lessons (in the pool or out). With our hands-on, one-to-one tuition using the Alexander Technique, you'll be surprised how much you can learn during your stay. You'll appreciate and enjoy the learning process and take away knowledge that'll stay with you forever.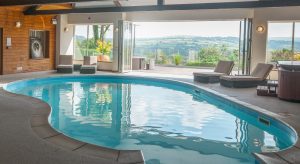 Clydey is close to the market town of Cardigan, where the Pembrokeshire National Park meets Cardigan Bay. A beautiful part of Wales with stunning rural and coastal scenery – long sandy beaches, sheltered coves, rolling hills, lush valleys and clean rivers.
The indoor swimming pool is heated to a wonderfully warm 30 C continuously. The pool is open 24hrs a day to Clydey guests, plenty of opportunity to practise.
You'll stay at Clydey in a 5 star cottage, a stone's throw from the pool.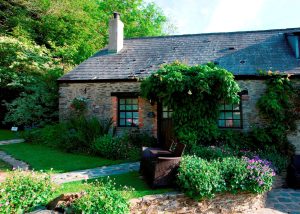 We teach all year round, term time and weekdays only.
Cottage prices start at around £360 for 4 nights in low season (November to March) in a small cottage. Ivy, Lavender and Foxglove cottages are perfect for couples or singles.
Courses are residential only. It's on this basis that we get exclusive use of the excellent pool facility.
Clydey, our new venue from November 2023, is in North Pembrokeshire, 10 miles south of Cardigan and the stunning Cardigan Bay beaches, 20 miles north of Carmarthen and Tenby.