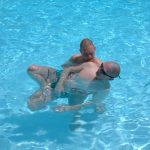 He Ain't Heavy
December 9, 2015
How to make a sinker lighter... "Don't relax on me," a senior Alexander Technique teacher used to tell me. My idea of relaxing made me stif...
Read more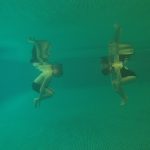 Sink or Swim?…Try letting yourself sink!
October 24, 2014
We had three ladies on our residential course this week. All of them were capable of letting go, enjoying the support of the water, finding balance...
Read more