When arranging courses I'm often talking to two people about the same vacancy, a salesman, hurrying people along to place their deposit for lessons and book their cottage. Confirmation is the goal.
With current health and safety restrictions we have just one hour of pool time in the morning and one in the afternoon. This clear and simple limitation on our teaching time does have an appeal. But the lack of leeway can create a sense of admin pressure. 
Once you've expressed your intention to come on a certain date, we request a deposit to confirm, within 24 hours. And we need to arrange a suitable cottage with Croft Farm, at our specially discounted price (a week in a small cottage for one in low season this year is £432, special covid insurance included). I look forward to the satisfaction of rubbing words off my whiteboard and writing names next to times in my diary.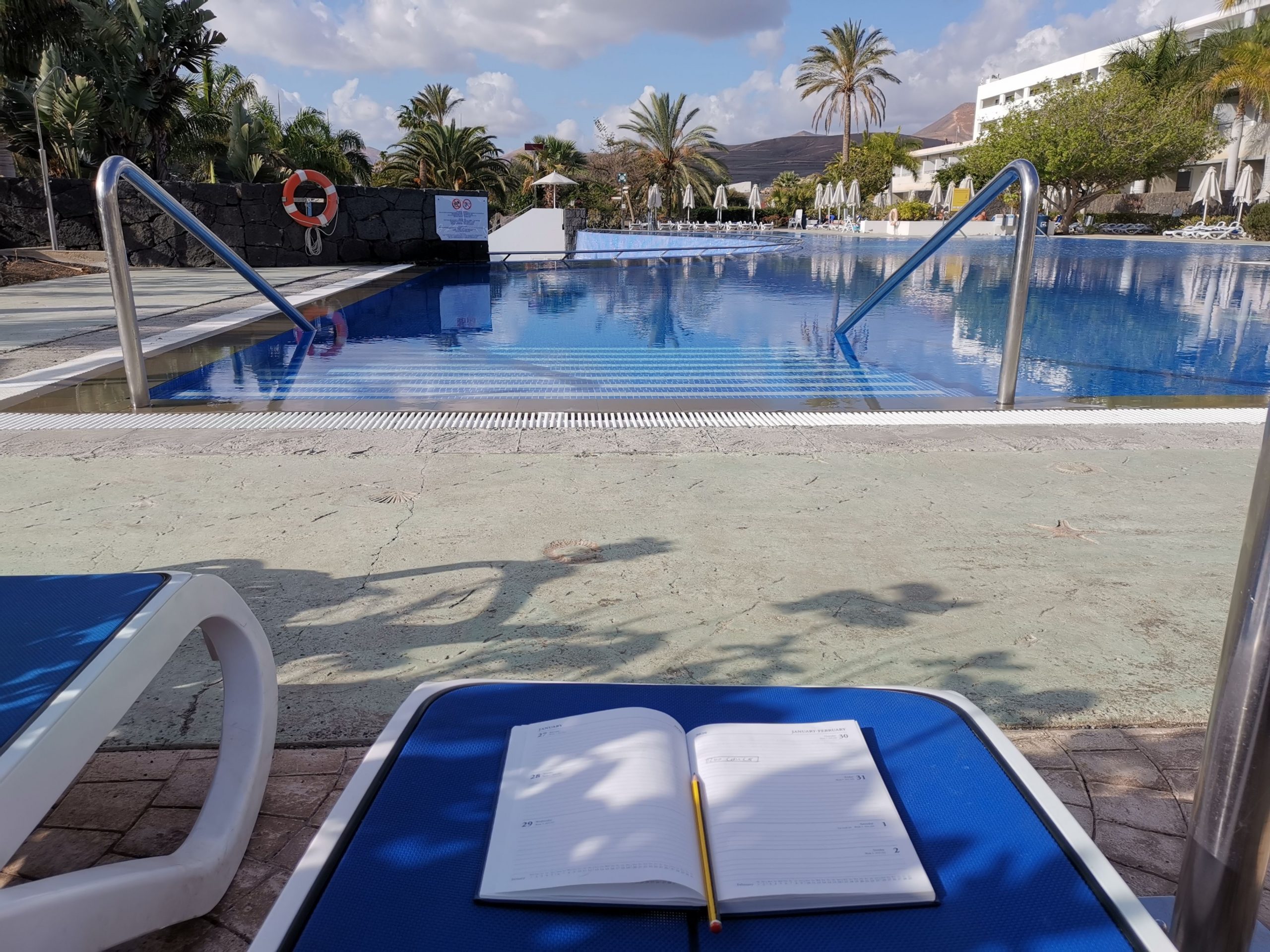 People are sometimes disappointed when a date we've discussed gets taken by someone else but there's always another week, later in the year. You could end up coming in December having originally planned October and get a week of glorious winter sunshine, cheaper, with the beach to yourself.
So there's never really a need for me to push or for you to rush. Learning to be happy in water is really about learning not to swim. It isn't something you have to do. There should be no pressure.
When I'm doing admin, creating deadlines and cancellation terms, checking finances, can l use what the water teaches me? Not to be pushy, not to rush, getting the best results by doing nothing.
If in daily life we generally don't let things happen, because we're human, we can decide that in water, where our human thought processes tend to ebb away, we will.
But when looking after the diary I would like to use being in the water as a metaphor. Can I float about and see what happens, instead of focusing on getting to the other end of the pool?
We're currently taking bookings for December. Drop me an email and you can expect a response within five minutes 🙂