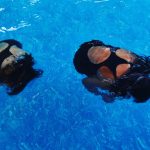 Magical Mystery Torso
February 28, 2020
I'm enjoying watching The Great Pottery Throw Down. In one episode the potters were trying ingenious methods to try to support their two-feet...
Read more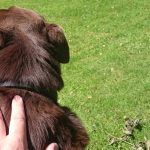 Fish Fingers? Get Your Hands On A Dog And Improve Your Stroke
June 8, 2015
F.M. Alexander said that if we chase tension round the body, it ends up in our hands and wrists. This is true in swimming. In the Alexander ...
Read more